Luxury Texas Accommodations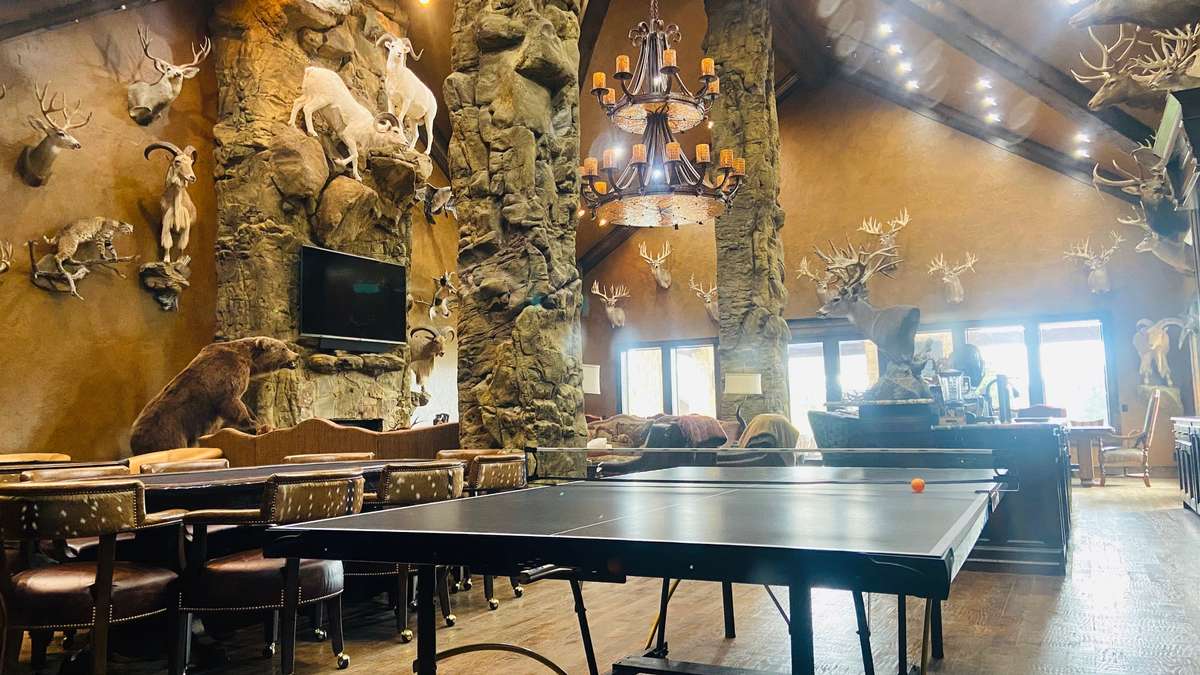 EOA Lodging
Executive Outdoor Adventures is unlike most outfitters when it comes to lodging. Our chef is on staff to prepare home cooked meals complete with homemade deserts. Our staff is trained and prepared assist you in any activities or to just make sure you have everything you need to feel comfortable during your stay.

Our main lodge is situated in the heart of our whitetail breeding facility, luxurious and spacious with a game room, trophy room and private rooms rounded out with an outdoor living area and kitchen. There is pool to relax in on those hot afternoons or to lounge around in the late evenings. Take a tour of the facility where world class trophy whitetail are home to bruisers of the industry. There are also several exotic species about the ranch such as Blackbuck, Mouflon, Fallow and Red Stagg to tempt your trigger finger, all at the main lodge of Executive Outdoor Adventures, Inc.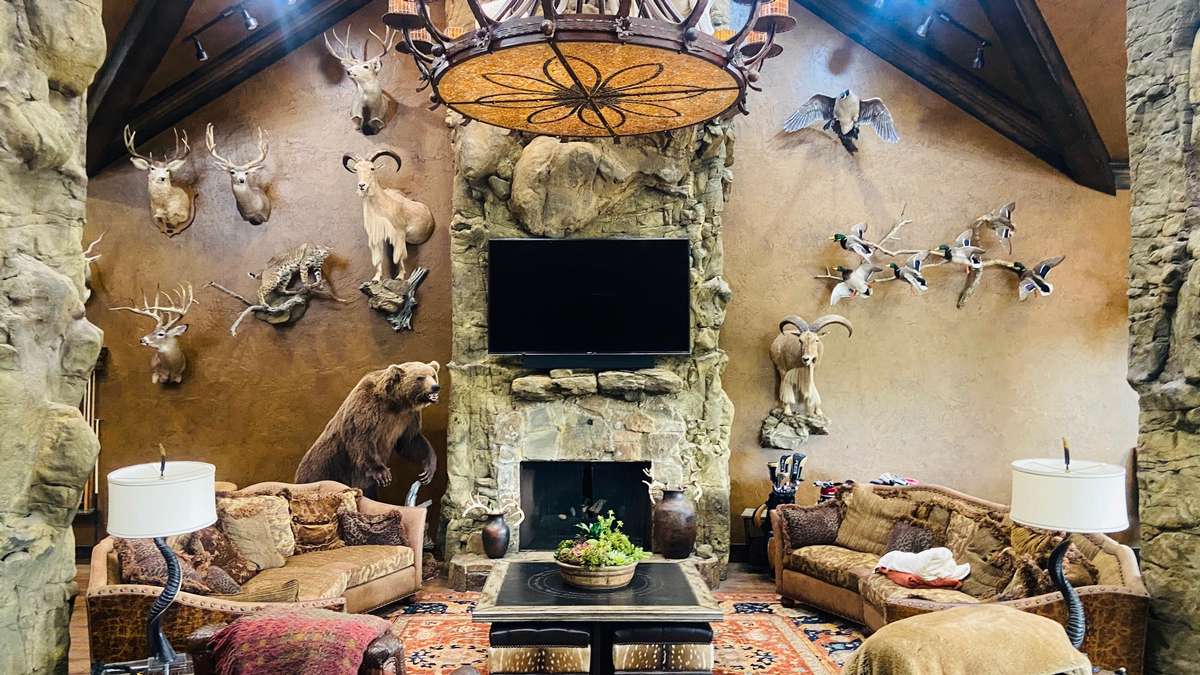 Trophy Room
Relax in Lone Star Style
The trophy room is grand with taxidermy of various species of animals, pool table, poker table and mush more, just in case relaxing by the pool or on the covered outdoor patio isn't for you.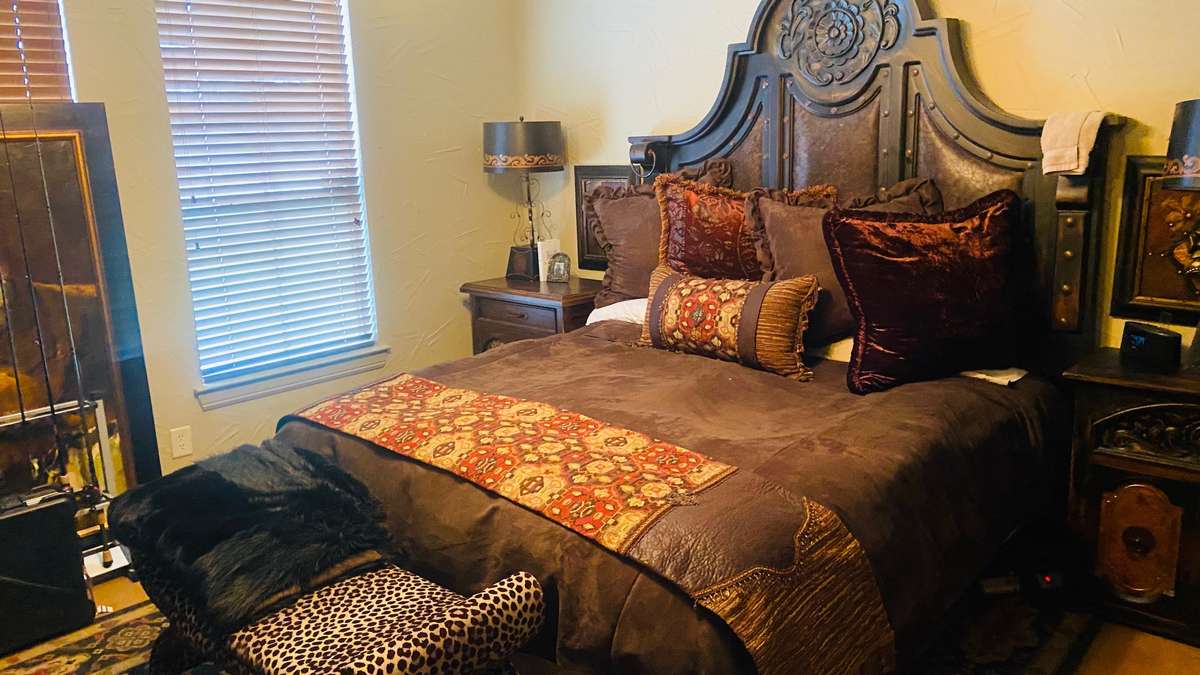 Private room w/king bed
Private Rooms
Private accommodations and personal space is available with rooms designed and furnished after some luxury hotels, king and queen beds throughout with double occupancy to sleep a total of 22 persons.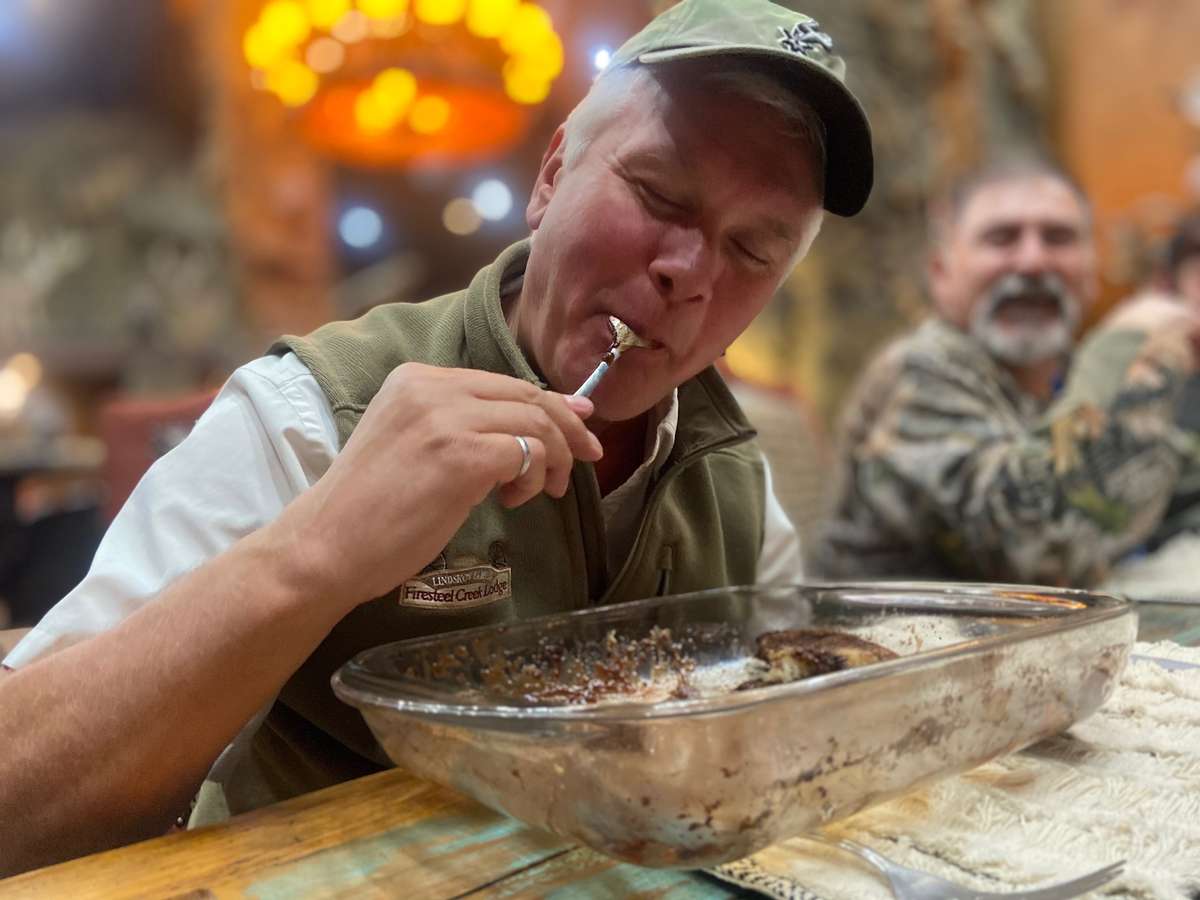 Finishing off Desert
Home Cooking
When the food is just that good, we do not mind if you want to finish off desert from the pan; relax and enjoy, no judgement here. We cater to every event or need, from home cooking served buffet style to plated meals served at the table, your culinary experience will have you back for more.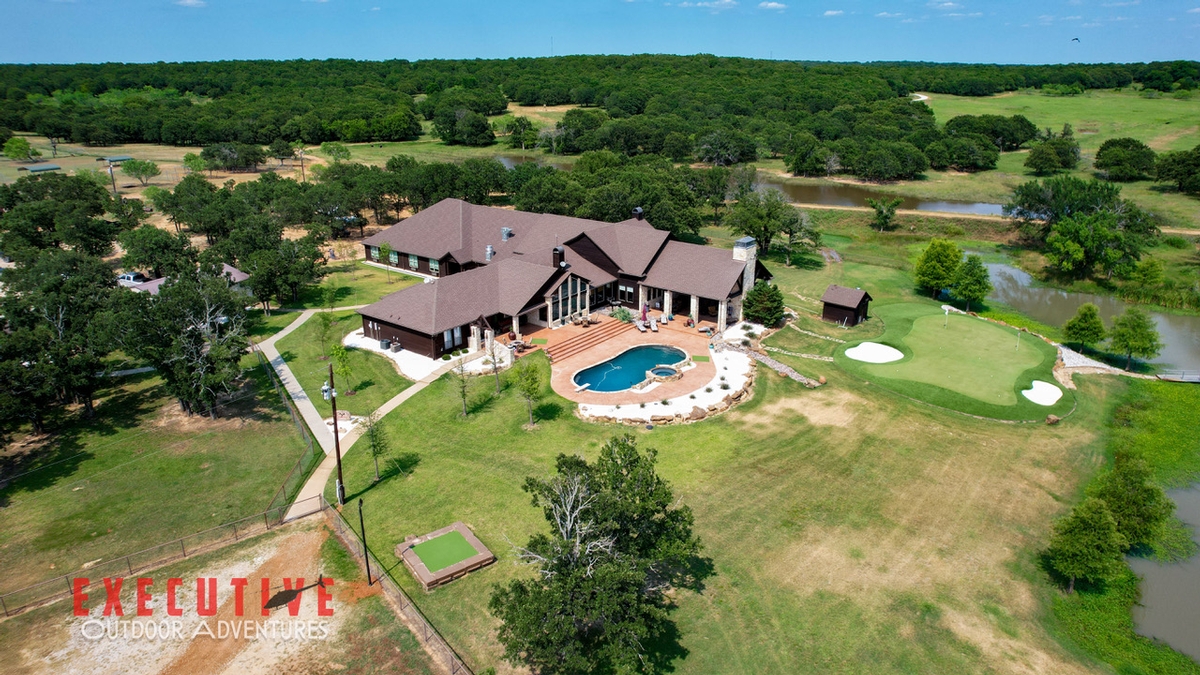 Over 11,000 square feet of lodging with private rooms, king beds and amazing views. Golf and fishing right out the back door.