Luxury Texas Accommodations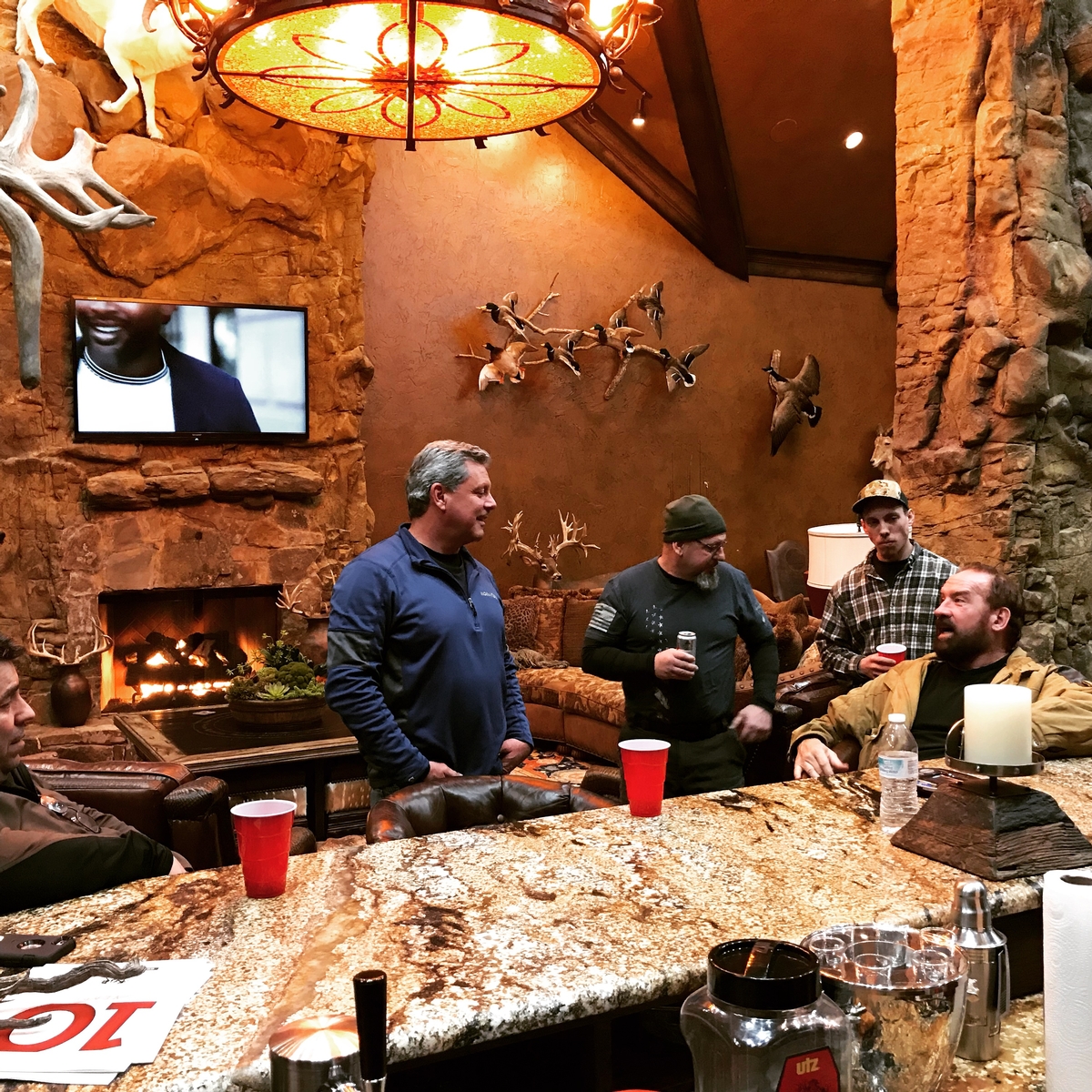 Trophy Room Main Lodge
EOA Lodging
Executive Outdoor Adventures is unlike most outfitters when it comes to lodging. Ranging from the most luxurious to a quaint cabin tucked deep in the ranch; we have venues to fulfill or meet your expectations. Our chef is on staff to prepare home cooked meals complete with homemade deserts. Our staff is trained and prepared assist you in any activities or to just make sure you have everything you need to feel comfortable during your stay.

Our main lodge is situated in the heart of our whitetail breeding facility, luxurious and spacious with a game room, trophy room and private rooms rounded out with an outdoor living area and kitchen. There is pool to relax in on those hot afternoons or to lounge around in the late evenings. Take a tour of the facility where world class trophy whitetail are home to bruisers of the industry. There are also several exotic species about the ranch such as Blackbuck, Mouflon, Fallow and Red Stagg to tempt your trigger finger, all at the main lodge of Executive Outdoor Adventures, Inc.
Relax in Lone Star Style
Sleeping five to six guest each, your meals are prepared for you and staff are on site to ensure the fireplaces are always roaring with plenty of firewood. At the end of the day, circle around an outdoor fire pit, enjoy a cocktail and share stories with friends or family. Come join us for a sunrise breakfast on the wrap around porch, or a moonlight escape where the only sounds you will hear are the breaths you take, the beat of your heart, the crackling of the fire and a pack of coyotes in the distance signing their song.
Large Parties Welcome
Looking to entertain a large group of up to 300 people, we got you covered. We have a large banquet hall complete with stage, commercial kitchen, dance floor and of course courteous staff and worry free event planner to help make everything perfect.